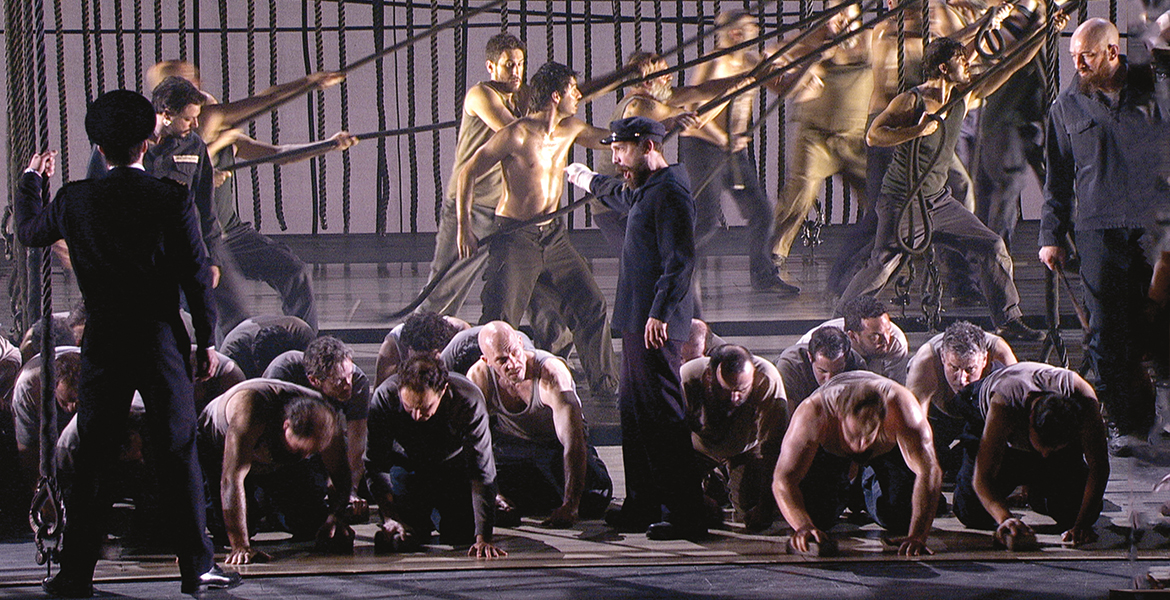 The debut of Billy Budd in Madrid is, without doubt, one of the most important moments of the Bicentenary of the Teatro Real.

The magnificent libretto is based on the novel with the same name by Herman Melville. The action takes place aboard a ship of the British Royal Navy, it tells the story of the sailor Billy Budd: a beautiful youth who is loyal, generous, strong, naive and kind. Billy's physical attributes and charisma disarm the ship's master-at-arms who is incapable of controlling the situation and in the end, he sacrifices the innocent lad without compunction.

This new production by the Teatro Real, in conjunction with the Opéra national de Paris and staging by renowned Deborah Warner, is sure to be an unforgettable experience.
AVALIABLE FROM :

September 2019

DIRECTOR :

Benjamin Britten

LANGUAGE :

English

Subtitle :

English, Spanish, French, German, Italian, Korean & Japanese
AWARD :

International Opera Award 2018

CAST :

Jacques Imbrailo (Billy Budd), Toby Spence (Edward Fairfax Vere), Brindley Sherratt (John Claggart), Thomas Oliemans (Mr. Redburn)